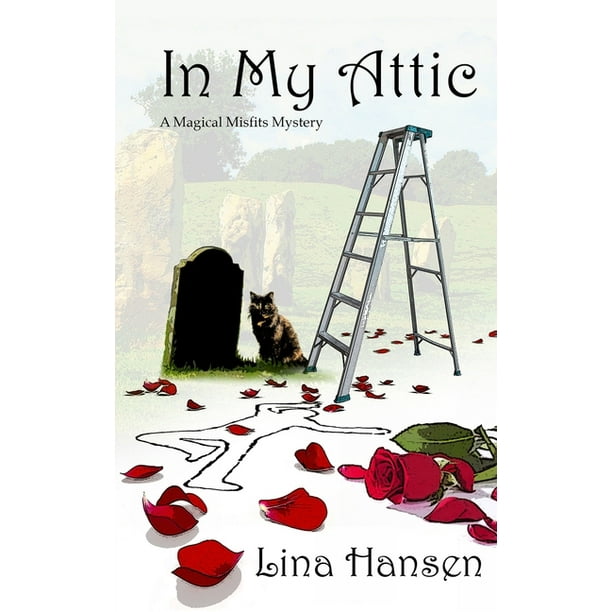 I am reading all sorts of books outside of my comfort zone this year. In My Attic is a cozy mystery that I was given the opportunity to review in exchange for my honest opinion.
When Myrtle gets the call that her Aunt Eve has died under mysterious circumstances, she drops everything and heads to the Witch's Retreat. When she learns that she has inherited the bed and breakfast she has to decide if she will stay to run it. In the meantime, she wants to find out who murdered her aunt. She finds more than she ever imagined when she discovers that her aunt is a witch and there might be more to the murder than she ever imagined.
My Thoughts on In My Attic
Apparently I am bad at reading synopsis. For some reason I didn't realize that this was going to involve witches. It quite clearly states it, but yet I missed it, lol. I was so glad it did. I enjoyed watching the main character discover her heritage while searching for her aunt's murderer. The bed and breakfast setting was great. I wanted to visit The Witch's Retreat. It was the perfect setting for a cozy mystery. This story gave me Practical Magic vibes. The plots couldn't have been more different, but the atmosphere still had the same magical feel.
The mystery was well planned. The motive was interesting when it was revealed. I will say I found myself losing focus toward the middle of the book, but then a twist happened that drew me right back in.
The ending was satisfying. It answered all of the questions that I had. I hope there will be a sequel, because I would love to see more of Myrtle and the rest of the coven. This would be a perfect book to read in the fall with a big mug of hot tea.
My Rating: 4/5
*If you make a purchase from my link I will receive a small commission at no extra cost to you. As always, thanks for supporting the blog*
Don't forget to like, share, and follow for more great content!